In 1995 a resolution was passed by the Rehoboth Girls Orphanage (RGO) trust to begin a Bible School in the RGO compound. Later, some godly brethren approached Miss Treasure and shared their burden to have a Bible School at Rehoboth.
As a result, after years of prayer, the Rehoboth Theological Institute (RTI) started functioning in 2002. and Dr. Johnson C Philip was invited to become the first principal.
Rehoboth Theological Institute started in a house, generously given by a believing family, rent free. By the second year classes were moved to a thatched building in the Rehoboth compound and by the third year onwards the classes functioned in Rehoboth Campus itself. The buildings have been built and expanded each year so that now a large building stands at the center of all RTI activities. As the Lord leads in the coming years further expansion is intended according to the plan drawn by Dr. Ian Payne (New Zealand).
In 2010, Dr. P.C. Abraham accepted the invitation of the RGO Trust to be the next principal of RTI. Mr. Jiju Ninan Varghese the Registrar coordinates all the day to day management, while the RGO Trust looks after the overall management of RTI along with the other Rehoboth Ministries.
RTI is situated in a beautiful and spacious campus. It is a unique co-educational Bible Institute in India. The students are from many parts of India, and our aim is that they will be totally committed to the Lord and prepared to go wherever He asks them. Girls and boys have their own hostels and are supervised by mature wardens. RTI has a rich library with a large variety of resources for research. The vision of its founders and trustees has taken shape to the glory of God.
Dr.P.C Abraham (Principal)
Mr. Biju K(Academic Dean)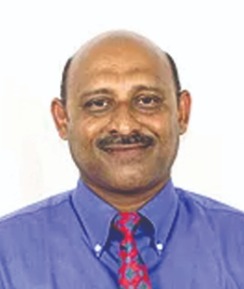 Dr.P.M Mathukutty (Vice Principal)
Mr. Jiju Ninan(Registrar)